You'll love our selection of fishing gear!
If you love fishing, you have come to the right place! Here at East Cost Sports, we offer a wide variety of options to help our fellow anglers go out there and catch a big one. Whether you are new to the area, just visiting, or a local, then you need the best in fishing gear to truly experience this beautiful area. We are able to enjoy fishing much of the year here in Surf City, North Carolina, and we want to help outfit those in the area with the right fishing gear to help them be successful. We offer many options for our fishing gear, including: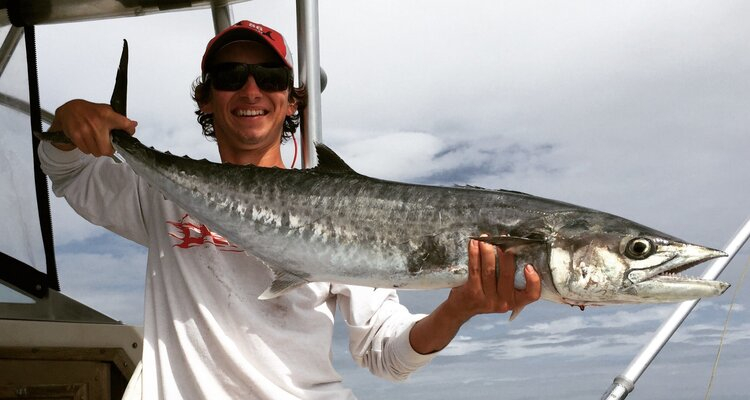 Fishing Apparel- Fishing is more fun and more successful when you have the right apparel. We have a huge variety of apparel options that can outfit you with everything you need to enjoy all types of fishing.
Fishing Equipment- Our fishing equipment options will help you with your next catch! Our huge selection ensures that you can stock or restock your fishing supplies when you need it most.
Bait & Tackle- Choose your bait and tackle when you come to see us. If you'd like some pointers, just ask! We have been fishing and enjoying this area since 1952, so we can give you some great tips and tricks on how and where to find a good catch.
We love fishing around here and want to help the community and tourists have a good time on the water. We are happy to help you find the right fishing gear, whether you are a beginner or expert angler. If you need fishing licenses, are interested in a local captain for a fishing charter, or just need to be pointed to a great fishing location, we can help. For more tips or information, please contact us today.