Check out our adventure guide to choose your next activity.
Ready to get outdoors, feel the sun on your face, and make memories with your family and friends? Don't go without checking out our adventure guide and stocking up on supplies here at East Coast Sports first. Below, we've put together an adventure guide that outlines some fun, family friendly activities that are popular here in our quiet beach town.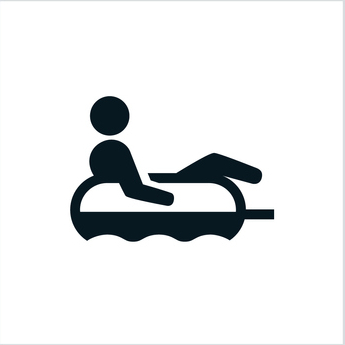 Water Tubing
Equally thrilling and unforgettable, water tubing is for the adrenaline junkie. Hook up a tube to the back of your boat, and your rider will speed across the water until you either stop or they fall. Pick up your tubes at our store before you head out! And after you've worn your kids out tubing, take them to nearby Soundside Park for a picnic or fun on the playground.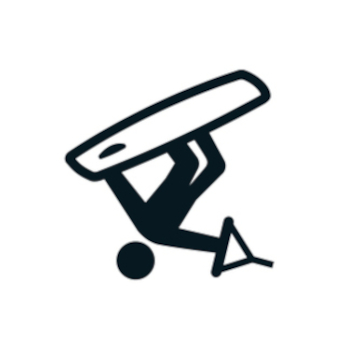 Water Skiing
Another great boating activity, water skiing is a classic form of fun that takes balance and a little bit of practice. We have skis of all sizes, so grab a pair for your kids or a new pair for yourself at our store.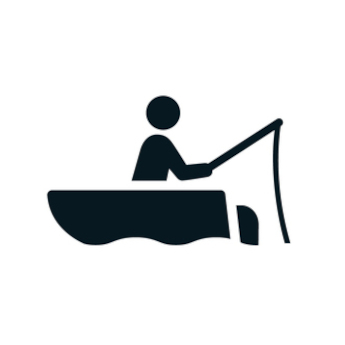 Fishing
Take your boat out and find your next catch! We sell fishing licenses and also know several local, trustworthy fishing captains in the area if you're interested in booking a fishing charter.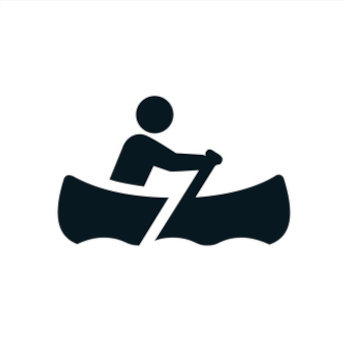 Boating
Sail by Surf City Pier, enjoy the beautiful water below you, and try your hand at fishing. Whatever way you plan to spend your next boating adventure, make sure you have the right lifejackets – we sell child and adult lifejackets, so everyone in your family can stay safe.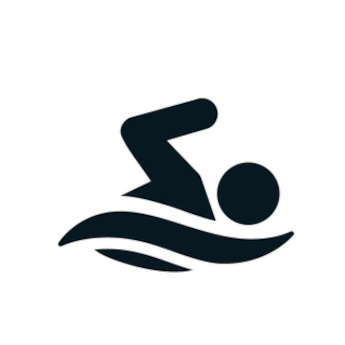 Swimming
Topsail Island is a favorite beach spot in our area. Grab your beach umbrella, a cooler of drinks, and your towels and spend the day swimming in the ocean or lounging on the sand.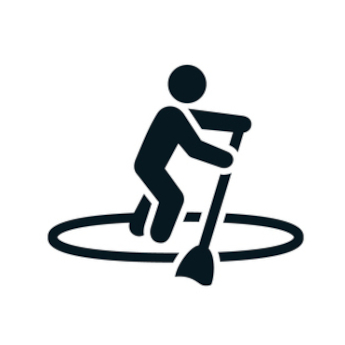 Paddle Boarding
Paddle boarding is all the rage right now, and the water here in Surf City is gentle enough to take out a paddle board and cruise around. We sell paddleboards if you're ready to try out this popular watersport.
Excellent place.
"This is a fantastic place. It has everything you need for a day's fishing or a day just full of adventures. The staff was very helpful and went above and beyond with customer service. Excellent place; will return again."
★★★★★ Richard P.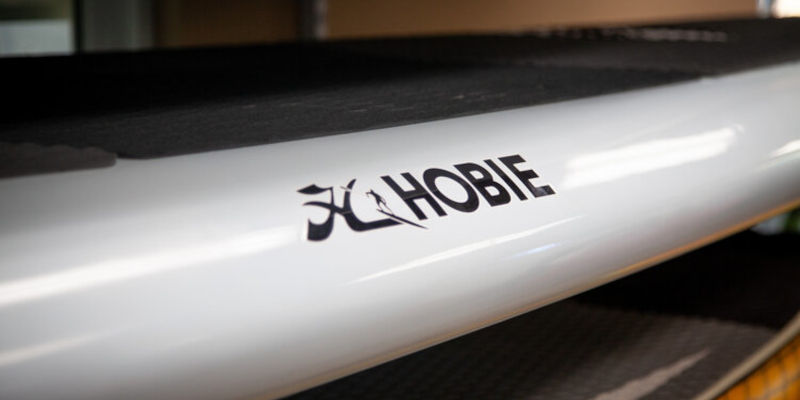 Sporting Goods
We have all the sporting goods and gear you need to go out and have a good time.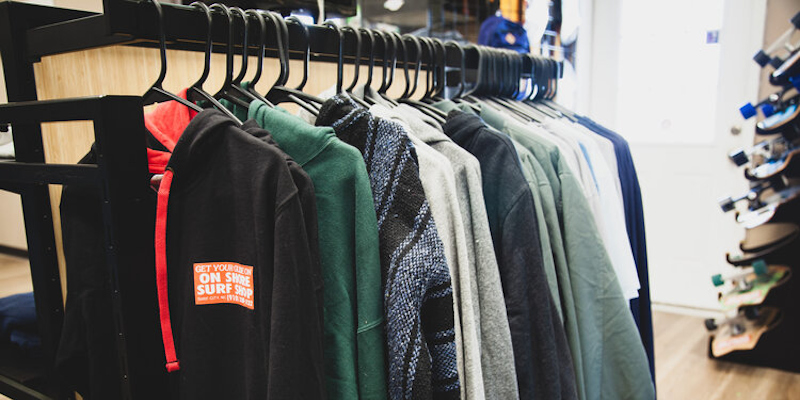 Outdoor Apparel
Enjoy the outdoors properly when wearing the best in outdoor apparel from our store.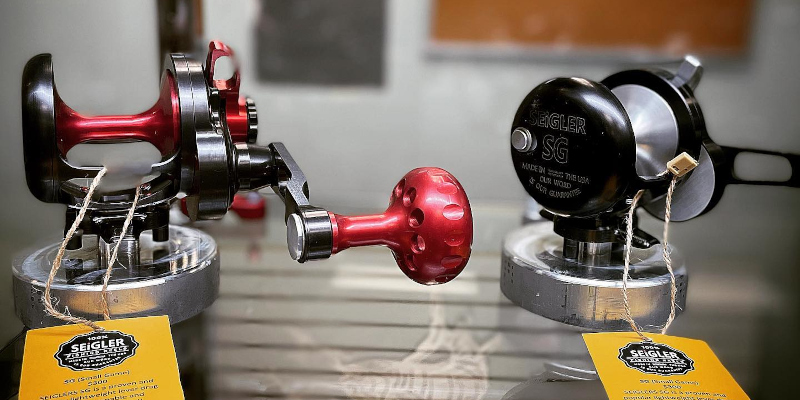 Equipment Rentals
Get the most out of your stay with our great equipment rentals!
Start Your Adventure at East Coast Sports!
Why Choose East Coast Sports?
We are here to help you with whatever type of sport or adventure you are interested in trying in the area. We help anglers find a great fishing charter, set them up with fishing licenses, and even help with the bait and tackle. If you are looking for an adventure on the beach, we have kayak rentals, surfboard rentals, and even bike rentals to help you make the most of your seaside time. if you need the right apparel or gear to make the most of your day, we have what you are looking for!
See what some of our satisfied clients are saying about our sporting goods store.
What can I say, this is a family store! They have something for the whole family!, friendly!!

Michael Crabtree
10:45 28 May 23
This place is awesome. I will be shopping here alot.

Michael Johnson
00:10 27 May 23
An absolute must stop for the beginning of your vacation week at surf city. Rentals feature items and then one or two things that you forgot to pack but I'm gonna need this week.

Michael Fryar
18:22 26 May 23
My go to tackle shop on Topsail Beach. They have everything you need and great service and knowledgeable staff.

Scott Johnson
20:41 21 May 23
I opened up my own Chartering Company for sharks this past year and the assistant manager Jerry at East Coast Sports has been nothing short of remarkable. He spools all my reels orders everything I need and I know when I ask him something I'm getting an honest answer. They also carry Cortland Braid which Jerry recommended, let me tell you I use the 130 pound braid on my shark rods and 15 pound braid on all my redfish rods, I never get wind knots and I don't break many fish off, this stuff is awesome. Go stop in they will make you feel like family.

Zack Rhoades
19:24 18 May 23
I'm a fisherwoman. This is where I go for supplies. Also has clothes for adult and children. All top brands on anything you're looking for.


Walter Bell
12:21 09 May 23
One of my favorite outfitters. Great gear and good prices. 👍

Fred Thatcher
18:02 02 May 23
This is a must go to for me when I visit Topsail Island, great selection and excellent prices

Maverick Krizan
19:42 28 Apr 23
Great selection of tackle, clothing, rods/reels, maps, some advise on local fishing trends. If you've never fished in your life, and need everything, this is your one stop place to be. Bring family to shop upstairs for quality clothing. No cheap stuff here, but high quality goods price fairly. Family oriented, so bring everyone even if they're not fishing. Almost forgot...want to try crabbing, looking for clams, also the place to go.

Stephen Whaley
13:52 16 Apr 23
Lots of nice sporting goods.

Staff very helpful and knowledgeable. They set my hubby up for surf fishing and I bought some cute earings.

Giulia Watier
02:44 08 Apr 23

Ronald Clark
19:35 12 Feb 23
Helpful staff, impressive selection, competitive prices.

Eric Anderson
21:28 11 Jan 23
Absolutely love this store! It has everything you need and then some, and everyone was so kind and helpful!

Jennifer Nystrom
15:05 15 Dec 22
Great! Has fishing stuff out the Ying yang. Very helpful staff for all your needs while at the store.

Gary M Siergiej
20:01 12 Nov 22
Excellent local tackle shop. Chris met me at the store and opened after hours so I could purchase a rain jacket for a fishing trip. Have been to the store many times and will be a customer for life. I could not recommend East Coast Sports more!

Cole Ziebarth
00:08 11 Nov 22
Awesome local tackle shop for all your fishing needs!

Hannah Provost
00:03 11 Nov 22

Wayne Sanders
21:49 07 Oct 22
Best tackle shop in the area! If they don't carry it, you probably don't need it. East Coast also has a great outdoor clothing and a boating section with various trailer parts, hubs, safety equipment and the like. Great family owned store.

Allen Jernigan
21:27 04 Oct 22
Love the place. Visit and shop every trip to the island.

Ricky Murphy
17:33 24 Sep 22
Overpriced but nice staff and great selection

Up And Outdoors
03:25 05 Sep 22
Went there and loved it bought a new penn real for my wife also give a military discount love this store will be back next year when were on vacation

Curtis Dotson
11:53 02 Sep 22
Nice place good selection of fishing needs

Kenneth Dunn
15:50 22 Aug 22
Sully is the man. Hooked up me up with all the fishing gear and everything I needed to know.

Tony Sabato
17:56 13 Aug 22
Great store. Lots of options and prices are good.

Jennifer Bryant
23:10 10 Aug 22
Every summer we come here and the service is stellar. Knowledgeable staff that's always looking to work with you. Been attending to our fishing needs for 4 years now. Solid (+ family run business)!

Kevin DiPalma
00:04 08 Aug 22
great selection of everything

ryan heisler
22:06 07 Aug 22
I've been vacationing in NTB for the last 10+ years and every year I make it a point to buy a new pair of glasses at East Coast Sports! This year Sully and Lucas were extremely welcoming and helpful. I highly recommend shopping at East Coast Sports!

Mike Rebant
23:04 02 Aug 22
Crowded but its because its a really nice shop. Has everything and the service was fast.

We're from out of town & when we got home from vacation our puppy promptly ate our toddlers favorite stuffed turtle that we'd gotten from East Coast. Charlie at East Coast Sports just went above and beyond over the phone to help me track down and purchase a replacement of the exact one. Thanks Charlie!

Marsha Smith
16:00 07 Jul 22
Great selection ! Check it out !

Scott Gardner
13:10 06 Jun 22
Absolutely love this store!! It's my go to place for all my beach and surf fishing needs. The store is super nice and they have so much stuff that you could easily spend several hours looking and shopping. Tons of high end and name brand equipment. Super friendly staff. Picked up some surf rod holders and some Boston mackerel bait this time and hooked up to some nice fish in the surf. Highly recommend visiting east coast sports every time you're in town!

Chris Dutton
16:42 05 Jun 22
The best tackle shop in Surf City

Steven Mahala
10:18 31 May 22
The people that work there were very helpful and knew what to get. They were very polite and answered so my questions and I got my NC fishing license through them very easy, they also helped with my bait and didn't try to oversell me. As someone who knows fishing I waited to get the gambit of things, but they didn't they just told me what was working and no pressure. I appreciate that!!

Mitch Constant
01:18 31 May 22
Aug 2021: Huge selection of fishing equipment, clothes, rentals, and bait. The name outside the building is "East Coast Sports" not "Fishing Bait and Tackle"

Ron DesGroseilliers
17:24 30 May 22
Made it to Surf City without my surf rod or reel, so I decided I needed to grab one. I spotted this place coming over and decided to see what they had. I came in knowing a couple choices of very specific rod and reel combos I wanted. We couldn't find the rod I wanted but the manager helped me find something very similar in the $60-70 price range. They did however have the reel I was looking for so I got that and he put line on it for me. He put both mono and braided line with a shock leader as well, for cheap. The price for the reel was even better than I had found on Amazon, which is rare at retail stores. Very satisfied customer.

Winchester Stewart
19:22 28 May 22
Great staff and selection of gear!

edward cloninger
23:59 23 Apr 22
Hubby visited this shop and said the guy working there was super helpful.

East Coast Sports is absolutely worth the stop. They have a little bit of everything... great for the sportsman AND entire family. Definitely shop upstairs too... there's so much to see!

Alexi Derstine
16:39 14 Apr 22
Don and Jerry know there stuff about fishing and the gear

Jamie Gammons
15:52 08 Apr 22

I went there to get some mono backing and braid on a couple Penn reels I had, and customer service was awesome! They have absolutely everything you could ever think of for your fishing needs. Prices were great. I end up buying a whole new setup with a Penn 9 ft rod and a daiwa 5000 reel that I also got mono backing and braid on. They have everything from fish gum to spoons to nets. You name it they got it. Definitely a great spot to get all your fishing gear. Every time I get out near topsail, I will have to stop in just to make sure I got everything I need. This place is awesome!

I love this place! The staff are so helpful and even give recommendations and it doesnt feel like your being upsaled. I would absolutely recomend to anyone intrested in coastal sporting!

Brassai Mustin
01:08 02 Feb 22

Judith Griffin
15:14 02 Jan 22
Really impressed with the selection of tackle and equipment East Coast offers. From the selection that they offer, you can tell that they are employees are very knowledgeable fisherman. They have the good stuff! Past the tackle and equipment, the service here is amazing. Jerry and Chuck have been hugely helpful in turning me into a speckled trout fisherman — I really appreciate it guys 👌🏼

Nicholas Dixon
21:10 19 Dec 21
Great service..Has experienced employees from fishing to boating to apparel

Don Butler
00:30 25 Nov 21
Best bait and tackle store I've ever been to.

MrStinkie123
09:50 22 Nov 21
Great provisions and quality sport ware!

Robert Williams, Jr.
21:06 18 Nov 21
Never been inside just passed by

Kanha Boutavong
21:22 02 Nov 21
Stop in here for all your fishing needs.

James Green
19:42 12 Oct 21

Duane Phillips
10:12 10 Oct 21
Huge selection of beach stuff and fishing/boating gear. And they sell salsa too!

Jeremiah Anglin
13:45 06 Oct 21
Nice place! Tons of great fishing equipment ☺️😃👍

Linda Rice
01:13 06 Oct 21
This is a fantastic place has everything you need for a day's fishing or a day just full of adventures the staff was very helpful and went above and beyond with customer service excellent place will return again

Richard Parks
09:04 27 Sep 21

Emily Duda
01:12 26 Sep 21
Very helpful staff. Found exactly what we were looking for at a very reasonable price.

Erica Butler
18:16 22 Sep 21
Was an excellent place to shop!!!

Linda Seamans (Linda)
02:25 19 Sep 21

Herb Blake
12:44 12 Sep 21
We stock all the quality gear and equipment you need for your next adventure.